Charles River Short Course 2020
The annual Charles River Short Course will be available online beginning on 22 June 2020 and continuing until 31 January 2021. Nine presentations will be offered in June 2020, four in July, and will be followed by other series throughout the autumn and winter. To register, click on the link below.

Online Educational Opportunities from Other EBVS Colleges
EBVS has collated a set of learning opportunities from four other EBVS colleges, many of which may be of interest to us. I watched part of a presentation on Q fever in cattle, which was interesting, but my attention span isn't what it used to be and so an hour and 45 minutes was a bit more than I wanted to spend. On the other hand, the 5-minute blood sample from a penguin in the Edinburgh zoo was very interesting. Download the Excel file, and let us know in the Groups.io networks what you find out!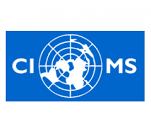 Survey on Safety of Workers in COVID-19
The Council for International Organizations of Medical Sciences (CIOMS) has shared a survey on behalf of an international group of experts convened by the World Health Organization (WHO) and the United Nations International Labour Organisation (ILO) and requested that it be further distributed. The aim of the survey is to collect data about risk factors and their controls for health and safety of health workers in COVID-19. The data collected through this survey will inform high level actions and recommendations through the expert group, and additional comments are welcomed in the "Other" fields, as well as any follow-up you would like to send directly.
CIOMS asks that you further share the survey widely and rapidly with your networks of health workers, managers, decision-makers, occupational safety and health professionals, mental health and psychosocial support practitioners, infection prevention and control specialists, social sector partners and academia. It reflects the multidisciplinary collaborative force that is needed to address this critical issue in the context of COVID-19 and beyond.
The CIOMS Survey is available in English, Chinese, French, German, Portuguese, Russian, Spanish and Swahili. It is available at https://www.surveymonkey.com/r/OSHofHealthWorkersinCOVID19 (email), https://www.surveymonkey.com/r/HSofHCWinCOVID19 (social media).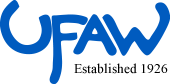 UFAW Animal Welfare Conference 2020
The 2020 UFAW conference will be on 30 June- 1 July this year and will be both free and online. Speakers include Diplomates Sarah Wolfensohn and Adrian Smith, along with many other notable presenters. Topics include welfare indicators and assessments, restraint stress in rats, micro-expressions in social interactions, guidelines for planning studies, behaviour of re-homed dogs, and welfare issues in pet rabbits. The conference is free, but UFAW appreciates donations.