Veterinary Officer, Marshall Bioresources
Deadline 23 April 2023.
Marshall Bioresources is seeking a Veterinary Officer to join our UK team. Marshall BioResources is a family-owned company who is proud to be a world leader in providing purpose-bred animals for biomedical research and related services. For over 80 years our animals have contributed to the development of life-saving therapies and treatments for humans and animals alike.
We hold our AAALAC accreditation and ISO quality certification which serves our commitment to animal care and welfare.
Note: the company indicates that they would consider the applicant's ECLAM status during the hiring process. The salary is listed as £50,000-60,000 and is a permanent, full-time post.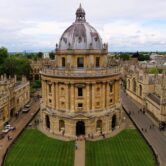 Named Veterinary Surgeon, University of Oxford, UK
Deadline 30 November 2022.
Full- and part-time posts in the Department of Biomedical Services. Oxford is moving towards full in-house veterinary service. Salary £43414-£51805 until NVS status achieved, at which point it increases to £50300-£58284 or more. Provision of veterinary services to advance medicine, providing expert support to researchers and guidance for animal care staff.