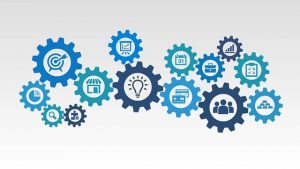 Career Opportunities
Many lab animal vets come to the speciality after spending time in practice or finishing a PhD. Read our About Us page to learn more about our speciality.
The minimum requirement to apply for an ECLAM residency is one year of clinical experience obtained after your veterinary qualification. Residency is a 3-year process of study and experience, after which you can apply to sit the certification examinations. Read our Residency Requirements page for details on how to apply for residency.
For an in-depth interview of a lab animal medicine resident, read 'Why I am a Laboratory Animal Veterinarian' on the Speaking of Research website.
Our work is different from practice-oriented specialities because the animals we care for and the people we work with are involved in scientific research and pharmaceutical development. In some ways our work is more like herd health than pet care: we manage very large groups of animals housed in specialised facilities under strict environmental control. We are responsible for preventing entry of unwanted pathogens into the animal facility, and occasionally for managing disease outbreaks which may interfere with research. On the other hand, we may be called to treat a single genetically-modified 'founder mouse' whose genes may hold the key to a scientific breakthrough, if only we can keep the mouse healthy and able to parent litters of pups.
Every phase of our animals' lives is our responsibility, from production, transportation, husbandry and daily care to the performance of complex surgical and imaging procedures.
To learn more about how you can investigate laboratory animal medicine as a career, send us a contact request– we'll try to respond within a few days.
Read the Residency Requirements page for more detailed information on residency applications.
Or, browse the rest of our site to get to know us.