ECLAM is shedding its previous website and emerging at a new URL with a new design.
We started with long discussions about why our old website wasn't doing the job properly. Some of the reasons were technical: we couldn't change the underlying colours, fonts and widgets, and we didn't have a secure site (one that starts with https instead of http). Mostly it was because the underlying navigational structure wasn't helping people find what they needed.
Following guidance from a course offered by a non-profit, Council approved a website redesign group to try to re-imagine a new site. Funds were tight, as always, and we believed we could do a credible job on our own, using open-source software and free images, saving the College tens of thousands in the process.
The College is indebted to the working group (Argyro, Corina, Eva, Cristian, Miriam, Stéphanie, and Greg) for giving countless hours, for caring enough to keep working at it, and for their continuing work to develop content and test the site. We are also grateful to the focus group (Stephan, Nora, Rony, Ivanela and Patricia) for providing fresh insights on our ideas.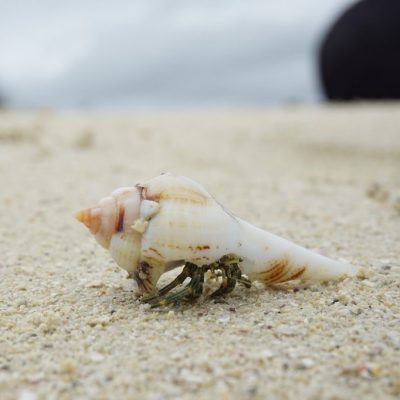 Of course, it took longer than planned. The holidays, the exams, the challenge of learning new software, and the business of living and working all got in our way. Once we had gathered information from interviews, looked at the flow of visitors to our site, and discussed our ideas in biweekly teleconferences, we created 'personas': fictitious people with names and backgrounds who might all be our visitors. Our personas helped us see what the website needed to do from many different points of view.
We worked on various ideas for the home page layout, trying to keep visitors engaged past the initial 15 seconds that most visitors spend on a new site. Then we selected WordPress to be the engine (the Content Management System). WordPress is free, easy to learn, and has massive capabilities for future growth and evolution. Our goal was to make the new site mobile-friendly, easier to navigate, and ultimately to grow the College.
In 2019 we had a photo contest to recruit help in getting high-quality photographs of ECLAM in action. Images create the setting for every page or block. They make the content more interesting, like adding a song to lyrics. This was fun, and we received numerous entries, most of which are already in use on the new site. As we seem to be somewhat shy, most of our photos are of animals– no surprise there. If you can manage it, please keep sending us photos, especially of real people doing the really interesting things we do. We have a duty to educate.
The total cost to date is less than €500. Ongoing expenses will include the monthly cost of a hosting service, and some cost to buy widgets and security apps and other 'plugins' that we use to power the site without having to become programmers ourselves. Otherwise, the Secretariat will continue to keep the site updated with ECLAM news, policies and information. A website is worthless if the content isn't engaging and useful.
The ECLAM website is our only public-facing entity. Much of it is still in the development phases, so keep coming back to see what's new. Browse around everywhere, try out the clickable diagrams, and ask other people what they think. If you have comments and suggestions, hit the 'Contact Us' button and send us a message to let us know how we're doing. A website like ours conveys our vision to the world and serves our members. If it doesn't accurately reflect who we are, we can fix it– but only if you speak up and offer to help.