New people, new website, new decade: it must be January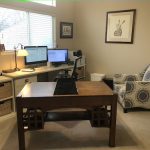 There's something about January. It's the time to clean out, throw out, add new, and organise everything from kitchen drawers to national governments. For ECLAM, it's the start of the 20th year since EBVS gave us provisional recognition as a speciality college.
New People
We welcome eight new Diplomates to ECLAM, following the successful completion of their exams in November:
Eva Maria Amen, Roche Innovation Centre Basel, Switzerland
Corina Berset, University Hospital Zürich, Switzerland
Henri Bertrand, University of Cambridge, UK
Nora Denk, Roche Innovation Centre Basel, Switzerland
Mareike Kron, University Hospital Zürich, Switzerland
Elin Manell, Swedish University of Agricultural Sciences, Uppsala, Sweden
Ruth Williams, GlaxoSmithKline Research & Development, Stevenage, UK
Argyro Zacharioudaki, ELPEN Pharmaceutical Company, Attica, Greece
Congratulations on the achievement! All our new Diplomates are settling into their new committee assignments, and will contribute significantly to the growth and development of ECLAM and lab animal medicine.
The ECLAM Council regrets the departure of Merel Ritskes-Hoitinga as President-elect, but she is focusing her considerable energy on evidence-based laboratory animal science. Stephan Zeiter has taken her place, and will become President from 2021-22. Stephan has already served for four years on Council. His experience and enthusiasm for progress keep our Council moving forward and striving to do better.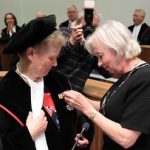 In November, Merel received a royal decoration (Officier in the Orde van Oranje-Nassau) recognising the importance of her work for society. Her increased work responsibilities mean that she has had to refocus her attention and energy.
Our 2020 AGM will be held in November in Lausanne, so we will elect a new Ordinary Member in the coming months. The Nominations Committee has been formed (Chair Thea Fleischmann, Denis Lambrigts and Henri Bertrand). You will receive an email from them shortly asking you to consider who would be a good candidate for this opportunity. Self-nominations are welcome.
New website
Our new website (eclam.eu) has been 'live' for a few months, and we are phasing out the old one as we create new pages. Keep checking back to see what new material is there to help you understand ECLAM and participate in the affairs of the College.
The new website is more interactive, and I am incorporating it into my way of assisting you. Having trouble understanding the workflow involved in your re-certification? I made a chart. Need to ask a colleague to complete a letter of reference? Here's an online form. Want to have a way to meet other residents or Diplomates, download the new AVMA Guidelines, do committee work, or discuss starting a residency programme? Ask to join a Group. Wondering what learning opportunities are forthcoming, or when your next committee teleconference will be? Here's the calendar. Looking for a new job, or have one open? Post it on our website.
We need your help to add new material, suggest better ways to find information, and extend our reach outside the College to the public, regulators, and veterinary students. Send me a comment and I promise to listen to your ideas.
I wish you all a very successful and productive 2020, and I look forward to hearing from you. My next task will be to figure out how to enable MailChimp to notify you whenever a news item is posted here!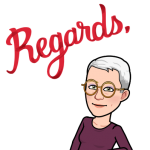 Janet Rodgers, Secretariat