Streamlining and improving access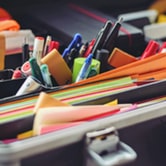 The Constitution and Bylaws of the College are definitely not a set of dusty forgotten files, at least not for the Council and Secretariat. The original documents have been amended many times over the years, each time requiring a more than ⅔ vote of those present to approve them.
Some amendments have been made because our parent organisation, the EBVS, required changes of all Colleges in order to both harmonise and improve the quality of the management of the organisation. An appeals process, for example, was clearly delineated a few years ago to ensure that we knew how to handle potential challenges to an official College decision.
Of the amendments made over the past 5 years, those involving the dreaded publication requirements have incurred the most discussion among the Diplomates. We try to reflect the core values of our members, while encouraging residents to attain the qualification. But EBVS is clear that specialists in veterinary medicine must contribute to the body of knowledge in their disciplines, and the most acceptable way to do that is to conduct research and publish in the journals.
Meanwhile, as veterinarians are being asked to do more with less regardless of where they work, we find it difficult to get sufficient volunteers to serve the needs of our growing College. We try to strike a balance between asking for too much time to serve on committees or Council and the need to retain corporate memory to maintain leadership stability. New Diplomates should feel that they are needed in positions of leadership, and to start participating in the affairs of the College from the beginning of their tenure. Without their enthusiasm and fresh ideas the College will not continue to advance.
2019 brings yet another crop of amendments to be considered, and the ballots have been sent out. By October we will have counted the votes and put new procedures in place to keep ECLAM the action-oriented, enthusiastic organisation it has always been. 2020 will mark our 20th year; may we all commit ourselves to supporting our mission for many years to come.