Nominations for new Council member are open
We are wholly dependent on our Diplomates to build the College and fulfil our mission. ECLAM will hold an electronic election for a new Council member this spring. The initial term is 2 years, renewable twice. Council members attend monthly teleconferences and one or two face-to-face meetings per year. Any Diplomate, whether active, non-certified or retired, is encouraged to consider this opportunity to serve the College and gain leadership experience.
Contact the Nominations Committee Chair, Thea Fleischmann, if you are interested– or know of a colleague who may be willing but is too shy to self-nominate!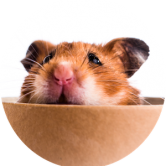 Networking Groups now building
We have been using Groups.io as a way to work on projects together for a couple of years. A Group is a private forum where members can discuss ideas, meet other people, share files and a calendar, and even build a wiki. Council, the website development team, the Examination Committee, those preparing for the next year's exams, and the Diplomates groups are up and running. Residents are encouraged to join the Residents group, as are members of the Training Committee and the Credentials Committee. Please consider signing up for a group and start to network with your colleagues!
NC3Rs International Prize
The application deadline for the 2020 prize is 6 March. This prize recognises a paper published in the last 3 years which potentially has major impact on the 3Rs. The award includes a grant for £28000 plus a personal award of £2000. For more information, go to the website or send an email to 3Rsprize@nc3rs.org.uk.
2020 membership invoices
ECLAM is using a new accounting system, so the invoices are coming out a bit late this year. You will soon receive an email from <messaging-service@post.xero.com> with the subject line 'Invoice INV-XXXX from ECLAM'. Initial tests have gone smoothly; you can click on the link in the email to go to Xero and pay by SEPA, PayPal or credit card. If you have any problems or questions, contact the Secretariat.