Heading Level 4
Vet Student Training
Our colleague Anne-Dominique Degryse reports that she knows of some first-year veterinary students in France who are very interested in finding temporary placements in lab animal medicine. If you can help, please contact the Secretariat to be put in touch with Anne.
Council Position
ECLAM will hold an election this spring for a new Council member. If you can spend an hour a month in a teleconference, plus one or two face-to-face meetings each year for two years, please consider this opportunity to expand your career and fulfil your commitment to serve the College. Contact the chair of the Nominations Committee for further information.
Review Us
Want to share your experience, good or bad? We are welcome all feedback. Please contact us today.
Talk to Us
Our new website now has a live chat feature– whenever the Secretariat is online.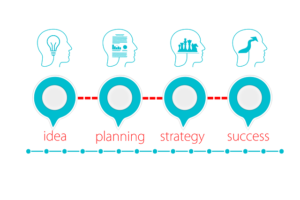 Record numbers of credentials applicants for 2020
ECLAM received a very positive response to the initiative to invite internationally-recognised experts to apply to sit the exams. Seven people are now being evaluated by the Credentials Committee, in addition to two residents who have completed their training. Evaluations will be completed by 31 March.
Dates of AGM and Oral/Practical Exams
The Annual General Meeting of ECLAM will be on 25 November 2020 in Lausanne, Switzerland, in conjunction with the SGV/ESLAV/ECLAM Annual Scientific Meeting. We plan to webcast the AGM to those who cannot attend in person. Tentative plans for a pre-meeting day dedicated to ECLAM residents are being considered, so please plan to be in Lausanne on the 23rd November.
The oral/practical examinations will be held at the University of Lund for the second year. The dates will be 16-17 November 2020. If there are more candidates than can be examined in those two days, the time will be extended, with an aim to have each of the candidates complete their exams on one of the days. Dates for the written examinations have not been finalised yet, and they may not be in Glasgow this year due to an unexpected schedule conflict.
New publication from our Diplomates
Three ECLAM Diplomates have co-authored a paper in JACC Basic to Translational Science. Sheep were implanted with tissue-engineered heart valves in a 24-week study.
If you've recently published, let us know and we'll highlight it in future blogs!