Applying for Alternate-Route Residency
If the standard route isn't for you, the alternate route is a way to develop your own training programme to prepare for the certification examinations.
First, check to see that you meet the basic requirements to become a resident.
You'll need a Diplomate of ECLAM to be your programme director. If you need help finding one, contact the Secretariat.
If your Director is not located near enough to provide you with day-to-day supervision, you will need to arrange for a local co-supervisor. This person does not have to be a Dipl. ECLAM, but must be similarly-qualified and willing to be reviewed by the College.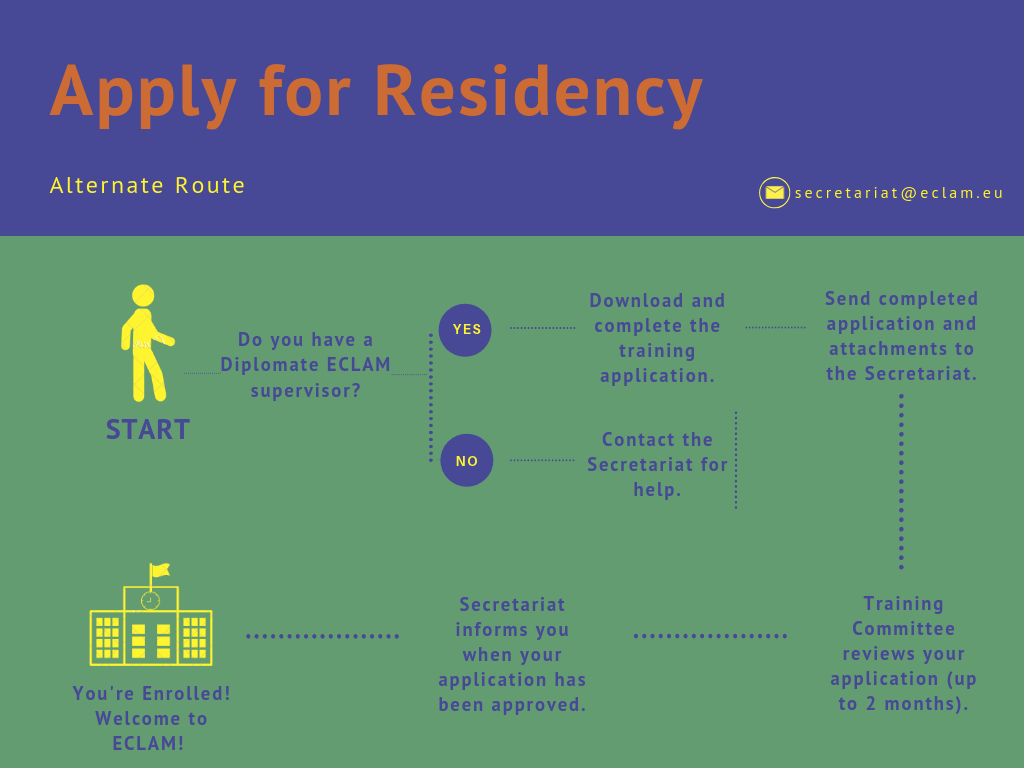 Where to Get Help
We're here to help you create the best training programme for your individual needs.